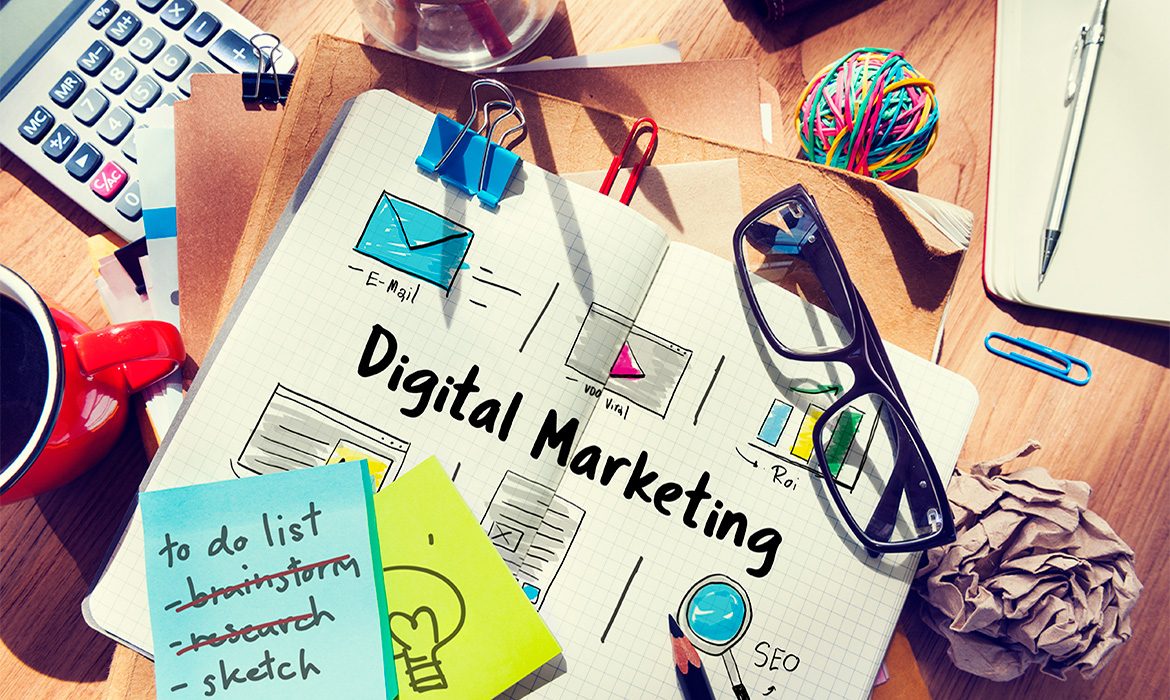 Internet marketing is the fastest growing trend today and has made marketing even easier  for marketers. Alex Trengove says, "as the world becomes ever more connected, web centric keeping up with developments and trends is vital for marketers trying to reach new audiences – who are more discerning, fragmented and cynical than ever," says the Online marketing guru. Technology and software are changing at a fast pace that it seems almost impossible to keep up with trends. Products and services are now evolving and adapting to the online/internet sphere. The web is constantly shifting, ever growing and ever changing – everything is transitory.
Internet marketing often called online marketing or eMarketing," is essentially any marketing activity that is conducted online through the use of internet technologies," says a media specialist. He further states that,"it comprises not only advertising that is shown on websites, but also other kinds of online activities like email and social networking,". Every aspect of internet marketing is digital, meaning that it is electronic information that is transmitted on a computer, mobile or similar device, though naturally it can tie in with traditional offline advertising and sales too.
Internet marketing has three cornerstone principles:
1. Immediacy: The web is ever dynamic and online audiences, whose attention spans are short, expect on-the-minute updates and information. To keep the attention and favour of this group, you must respond to online messages and interact with communities and customers promptly.
2. Personalization: Customers online are no longer faceless members of a broad target audience – they are people who want to be addressed personally. Use the wealth of personal information available online to your benefit by targeting the relevant people personally and specifically.
3. Relevance: Communication online must be interesting, engaging, and relevant to the reader, otherwise it will simply be ignored. With all the information that is competing for your audience's attention, you must find a way to stand out and connect to your readers. The best way to do this is by giving them exactly what they want.
Throughout its history, the internet has reinvented itself many times and the changes are far from being over. The current web is dominated by cooperation, sharing, personal entertainment and socializing. Anna Malczky a media specialist says," it is platform for both entertainment and work an essential tool for virtually every business and the go-to repository for all forms of media culture products," she elaborates. People of all ages, gender are spending a lot of time online and are turning to the internet for better services, convenience and life-enhancing tools. Just think how people use online banking, web communities, online shopping that cross all boundaries, updates, social networks, instant news and any of the dozens of other things that the web makes possible.
In 2010 was the first year where online advertising spend overtook the amount of money spent on newspaper advertising in the South Africa. It was the same year that online readership overtook traditional newspaper readership, which illustrates just how large an impact the internet has had on the marketing and advertising industry.
Online equivalents of traditional techniques
Physical office > Website. Think of your website as the public face of your company. Where before customers would visit or phone your office to find out about your products or to make business arrangements, this can now all be done on the official website. A website can offer additional features, like useful resources, online shopping and customer support.
Direct postal mail > Email. Email is the targeted, personalized equivalent of traditional posted direct mail. It has several advantages. Firstly, it is much easier for the client to act on the information if you include a link or a fill-in form for a competition. Secondly, it is easy for the customer to opt out of the advertising, making it less intrusive – or they can share it further if they find the content useful. Thirdly, it is much easier to construct a specifically targeted list online, due to the wide availability of demographic information. Finally, email marketing is cheaper and quicker, since there is no printing or posting involved – which also makes following up and answering questions easy.
Traditional advertising > Online advertising. Print, radio and television advertising usually requires a large investment upfront for creation, and a second large sum for placement. Online advertising carries a much lower risk, since it can be fully controlled, changed, retracted and modified at any time. The more targeted the advert, the more likely you are to generate qualified leads and higher returns.
Surveys, polls and market research > Web analytics. The traditional way of measuring the effectiveness of a marketing campaign was to take survey and polls of consumers and to measure the effect on the company's income; both quite blunt and subjective measures. Web analytics are very different – they allow absolute and precise measurement of every activity that your marketing material is involved in, giving you the best picture of what works.
Traditional PR > Web PR. Traditional PR usually happens behind closed doors, as individual problems and complaints can be dealt with in private, or on the large scale, through impersonal broadcast media. On the web, PR takes on an entirely different dimension, because anyone can read what others are saying about your company. If the message is bad, a substantial crisis can occur. Brand management and PR are incredibly important on the web, because even one dissident voice can have a marked effect.
Word of mouth > Viral. Traditional marketing relies heavily on word of mouth to spread slogans, brand names and recommendations, and the web is no different. However, online word of mouth has the tendency to spread virally, as each agent is linked to exponentially increasing numbers of people down the line. If every Facebook user has an average of 100 friends, then every profile is just two steps away from 1 million others. Figures of this scale indicate just why ideas can spread virally on the web.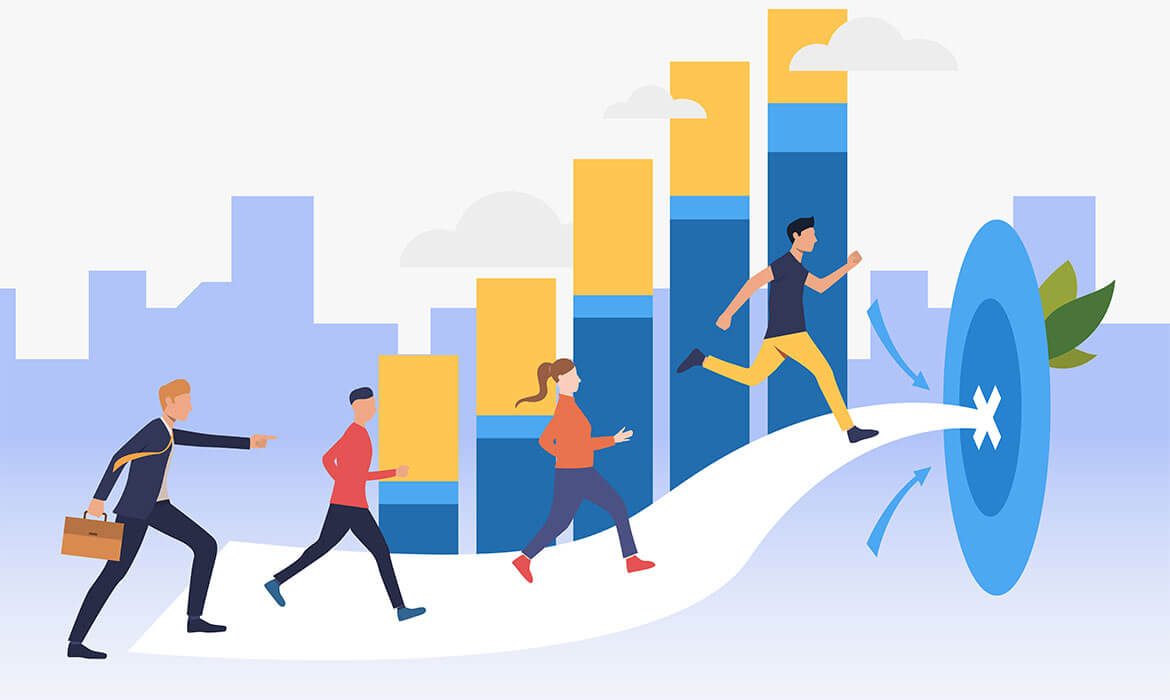 The marketing world has changed over the past decades thanks to invent of Social media.
Social media itself is an umbrella term for all sites that may provide different social actions, for example instance Facebook is a social network site that allows sharing of information , photos , and variety of other activities whereas Twitter is designed to let people share short SMS with the world. Social media also helps marketers to build links that in turn support into SEO efforts. Many people use searches at social media sites to find content about certain companies or social media content.
At SearchMedia, our social media marketing services are an important part of our clients' customer service and digital PR strategies. It is a way to connect with corresponding organizations in your industry, and get your messages in front of potential clients. Mentioned above, social media is also vital part of digital PR.
If you want to see the levels of engagement and interaction on your posts through social media, you then need to optimize your content for distribution on those networks. However, most successful content marketers are not always best writers. They mostly have deep understanding of the social media landscape. There so many reasons social networks are the best content distribution platform. To start with, they have the ability to easily integrate and share content. They have the power to target specific users. This maximizes the possibility for widespread engagement that results in an insurmountable reach.
Why you need to optimize content for distribution
Most marketers have a good grip of the positives; some of them are not using social media to its full potential. Those that use social media to its full potential are the ones who optimize content properly for distribution. For instance, if you may have use the correct network and know you exact time of the day to post for the highest rate of clicks, but if you do not properly optimize your image, message or headline to provoke or incite response from the widest different users, you cannot realistic expect those clicks. Below are some of our best tips for optimizing your content for social media distribution.
Get serious about your headlines
Writing a better power-punching headline or title for your content will not only produce miracle or wonders for content distribution, it could also have a far better long-term impact on your SEO. Best content writers can spend hours meditating and thinking on the best, sounding headline structure, as it is just as, if not more, significant than the article itself .No serious marketer ever wants to a click-bait, however it is undeniable just how good a title that develops hype and intrigue at first glance can fare on the internet. It important to note that there is absolutely nothing stopping you from tailoring your best , catchy headline for each specific network.  Distribution should be constant – it is not a one-post thing – so you can test variety headlines and get better results for what sentiments , structures and power words get the best reaction with each audience.
Put more thought into your graphics
There is little point in explaining the significance of visual content on social media; everyone who uses social media already understands. Content writer are fully aware and they understand the importance of using graphics and other types of content (videos, pictures, etc.,) within the body of an article to reduce bounce rate. However, creating posts that get the most engagement it requires adding a generic blog title graphic. You must consider how you can merge your graphic and your headline to instill the most amounts of encouragement and intrigue huge responses. In order to utilize networks such as twitter, instagram, you can also create bespoke graphics by making use of figures, images and specific specks of information from your article and include links or URL in your page header.
Get your colleagues involved in distribution
Humans trust other humans' conclusion or judgment more than they do that of brand, service or product. Content distribution is not all about what you post as your company or firm, it is also about getting your colleagues and advocates involved too. This is mainly essential on professional networks like LinkedIn. To make this a more attractive thing, you must figure out ways to incorporate the comments and expert opinions of employees within your content.  This will enable you to have a sense of ownership and encourage their advocacy, while also having the positive impact of giving a heightened professionalism to your article.